<!–
­
­
Keeping Kids at Home:
Why Family Reunification Is the Goal
­
Everyone knows that the primary role of Monroe County's Child and Family Services is to keep kids safe by investigating reports of child abuse and neglect. What some don't know is that in the few cases where children are removed from the home – less than 2% – the next thing CFS does is work on reuniting those children with their parents. 
­
­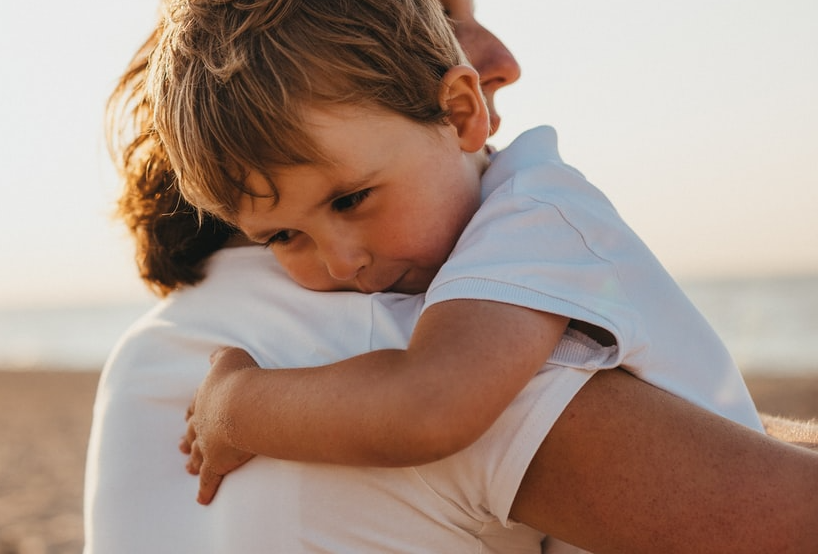 ­
­
Mandated reporters, CPS caseworkers, and foster parents all have the same objective: Keeping children safe. They are inextricably linked through the process of reporting a suspected case of child abuse or neglect and the follow-up care that ensures a child can safely be reunited with their family (if removal is deemed necessary per a court order).
"The belief of social work is that kids do best with family," explained Jackie Sofia, Administrative Caseworker with Monroe County Child Protective Services. "Most kids end up in our care because of neglect (failure to protect, improper supervision due to substance use, medial neglect). But even in some of the worst cases of abuse, children want to be with their family," she continued, "it's who they know, who relates closest to them."
Sofia has been with the county for 22 years, starting out as a child protective caseworker doing investigations in the field. "Kids in foster care have told us that they want to go back to their families. Even with kids who have aged out at 18-21 years old, there is a deep-rooted desire to be with family."
"Not that we don't have wonderful adoptive families," clarified Sofia, "because we do." But foster care is intended to provide a temporary safe place for children until they are able to return to their families, when it is safe to do so. It is during this transitional time that CPS works with the biological parents to address the issues that led them into the system and move toward the goal of reunification with their children. 
­
­
Research shows that separating children from their biological families has adverse effects on their physical, mental and emotional health. (www.childwelfare.gov/).
"We do everything within our power not to remove kids," said Sofia. However, removal is necessary when the home is deemed unsafe for children. "Even in those cases," she said, "kids rarely cease contact with their families."
"Part of who we are is where we come from," said Kay Wilkoff, a Monroe County foster parent since 2014. She and her husband have opened their home to 25 foster care children over the years, including respite and vacation stays in addition to active long-term placements. Her three "forever children" include her daughter who was adopted from foster care when they lived in Colorado, prior to moving to Rochester.
"When you openly invite a child into your home, you are consciously stepping into a coparenting relationship. It's all about the macro picture of outcomes," said Wilkoff. "By encouraging meaningful relational bonds, kids can experience healthy relationships."
A bachelor's in social work and past work history in child protection with a focus on family preservation prepared Wilkoff to better understand the goal of reunification. "It's a complex process," she said. "I think of it this way: Monroe County has the legal parenting role, the foster parent has the day-to-day relationship with the child, but the biological parent has the significant history with the child and the lasting lifelong bond."
­
­
The reunification process is different for every family, but it usually begins with discovery. A CPS caseworker works with the parents to uncover what issues or events led to the abuse or neglect, and what can be done to make the home life better.
"Many biological parents are grown-up, aged-out, unskilled foster children," said Wilkoff. Addressing generational trauma and understanding those relationships can help parents become more functional, so the family is able to move toward healing and provide a safe environment for the children.
The caseworker develops a case plan with the parents, sourcing evidence-based services in the community and outlining a visitation plan with the goal of family reunification. Services may include drug and alcohol treatment, mental health treatment, and parent education classes. CPS also assists with family finding, to provide a support network for the biological parents.
Within the first couple of weeks, the foster family is introduced to the biological family at the county visitation center. "It's important for the foster and biological families to have a comfort level with each other," said Wilkoff. "That mother loves that child, so she deserves to meet the people caring for her child, to establish a relationship in the best interests of the child."
As parents work through their case plan, contact with their children is gradually increased, starting with supervised visitation, working up to monitored visitation and weekend visits. The parents take on more responsibility with school interaction and doctor visits. This method paves the way for reunification to be the next step, instead of it being a momentous event after a significant amount of time has passed.
The entire process can take up to 12 months, which is a long time in the eyes of a child, potentially creating more trauma. "If neglect is addressed sooner," concluded Sofia, "to allow us to intervene in family systems in a healthier way—instead of waiting for something to happen—that is the best outcome for all children and their families."
­
­
­
­

­
­

­

­

­

If CPS removes a child, they have to go to Family Court and get an order from a judge within 24 hours. The purpose of the civil laws that govern the child abuse and neglect reporting system are to rehabilitate the family. CPS is authorized to develop a service plan to help support the family and the child to reduce the chances of further abuse and neglect.

­

­
­
­
­

­

Have you ever thought of becoming a foster parent?

­

Monroe County is in need of foster parents. If you have ever thought about doing more for the children of our community, attend an information session. You will be able to answer question and learn about what it takes to become a foster parent in an environment that is meant to be more informative than pressuring. If you decide that it is not for you, or that it is not the right time, you are not required to complete the process. Information sessions are held weekly, sign up today. 

­

­
­

­
­
­
­

You've received it because you've subscribed to our newsletter.

­
­

­
­