While it rarely makes headlines, medical neglect accounted for nearly 8 percent of child deaths in the United States in 2019, according to a report by the US Children's Bureau. (https://www.childwelfare.gov/pubpdfs/fatality.pdf)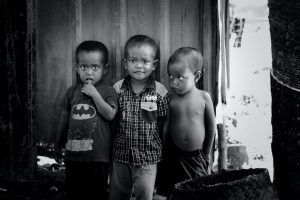 What Is It?
In Monroe County, cases of medical neglect are the province of Child Protective Services and the attorneys in the Children's Services Unit of the Monroe County Law Department. For Susan Dupra and Patricia Woehrlen, attorneys with the Children's Services Unit, their response to medical neglect in children is governed by the Family Court Act which is "designed to establish procedures to help protect children from injury or mistreatment and to help safeguard their physical, mental and emotional well-being." 
Medical neglect is defined by the Family Court Act as a child "whose physical, mental or emotional condition has been impaired or is in imminent danger of becoming impaired as a result of the failure of his parent or other person legally responsible for his [or her/their] care to exercise a minimum degree of care… in supplying the child with… medical, dental, optometrical or surgical care, though financially able to do so or offered financial or other reasonable means to do so." 
Depending on the circumstances, medical neglect can range from a failure to seek appropriate treatment to delaying necessary treatment. Failure to bring a child in for preventive or routine well-child-care visits may not be considered medical neglect unless it causes harm or impairment to the child. "What would a reasonable parent do?" said Woehrlen, is the question often used in deciding what is and what is not considered medical neglect. 
Why Does It Happen?
"Every case in unique," said Dupra, "but fear can be a factor." She elaborated that a parent or guardian may delay getting a child necessary medical care if they think they are going to get into trouble for the child's injury.  "Other factors may affect the parent or guardian's ability to make good decisions for themselves or their children, such as mental health or drug addiction. 
Sometimes there is either a real or perceived financial burden or a language gap. Monroe County is a community with many resources for families in need. There are community programs and a language line to assist with access to services. 
How Do CPS and the Courts Respond?
The goal is always to get the child the medication or services s/he needs. Even an acceptable alternative, like a natural remedy or therapy, may be acceptable as long as the child is not negatively impacted. "CPS and the Courts look at the totality of circumstances," said Dupra. "For example, did the parent or guardian legitimately explore other options, or are they minimizing or ignoring symptoms?" 
And, if there is a strong recommendation for services and parents don't comply or fail to follow through with agreed-upon treatment—that can lead to court intervention.  Additionally, if there is a disagreement about a specific recommendation, for example, an ADHD medication, the case can go to the judge to decide. 
How Can It Be Prevented?
"The families who accept services may be able to avoid court intervention," said Woehrlen. She explained that the willingness of a parent or guardian to listen to doctors and accept help can make all the difference in whether or not a case goes to court. "Avoiding court action is a priority," emphasized Dupra. 
Woehrlen and Dupra agreed that mandated reporters don't have to determine if medical neglect exists, in order to make a report. "Leave that up to the experts," they said. If you are at all concerned for a child's well-being, make the call. 
Resources:
Do Right By Kids
Who is Mandated to Report?
https://www.dorightbykids.org/five-criteria-to-help-you-identify-abuse-neglect/
NYS Office of Children and Family Services (OCFS)
Signs of Child Abuse or Maltreatment
https://ocfs.ny.gov/programs/cps/signs.php
Child Protective Services FAQ
https://ocfs.ny.gov/programs/cps/FAQ.php
Healthy Families New York
Training & Staff Development
https://www.healthyfamiliesnewyork.org/Training
Find food assistance, help to pay bills, and other free or reduced-cost programs, including new programs for the COVID-19 pandemic:
https://www.findhelp.org/